On Monday, the Brunswick District Attorney's Office intends to formally exonerate a man convicted in the 1985 murders of a couple inside their rural church.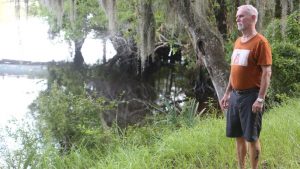 Dennis Perry's convictions were overturned last July, allowing for his release from prison days later after serving 20 years. When his 2003 convictions were overturned, the case, as any in Georgia would, remained open with Perry still facing his original indictment.
In a Friday court filing, DA Keith Higgins, who won his position in the November 2020 election, said the evidence doesn't support a case against Perry, particularly because a DNA test in 2020 tied another suspect to the crime scene.
"The other suspect made admissions that he committed the crime," Higgins wrote, requesting a hearing. "Based on this evidence, the State declines to prosecute."
The judge in the case must sign off on Higgins' motion to drop the case, but the court took a similar position in throwing out the jury's verdicts.
To read the full original article, click here.