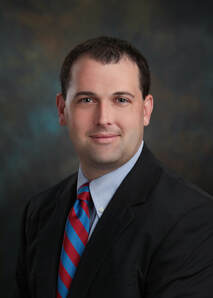 Robbie Mock
---
Overview And Experience
On September 15, 2018, Robbie formed his own firm, Robert M. Mock, Jr., Attorney at Law, LLC.
Robbie is licensed to practice in all courts in Georgia.  He has argued before the Supreme Court of Georgia, tried family and criminal cases, including federal court.
As of mid – 2018, Robbie has served as the solicitor for the Sylvania Municipal Court, in Screven County. Prior to that role, Robbie served as public defender in the same court for approximately a year.
Education:
Georgia Southern University, Statesboro, Georgia
B.B.A. in Accounting, cum laude – 2003
Georgia Southern University, Statesboro, Georgia
Master of Accounting – 2005
Walter F. George School of Law, Mercer University, Macon, GA
Juris Doctor – 2008
Bar Admissions:
State of Georgia
Georgia Court of Appeals
Georgia Supreme Court
United States District Court for the Southern District of Georgia
United States Court of Appeals, Eleventh Circuit
Unites States Bankruptcy Court: Southern District of Georgia
Work History:
Stone & Driggers, LLC, 2008-2012
The Mock Law Firm, LLC, 2012-2014
The Hube Law Firm, P.C., 2014-2018
Representative Cases:
Lawrence v. Lawrence, 286 Ga. 309 (2009)
Horton v. Horton, 288 Ga. 217 (2010)
Professional Organizations:
State Bar of Georgia
Bulloch County Bar Association
Volunteer Organizations:
Kiwanis International – Statesboro (Member, 2013-2014)
Statesboro Bulloch Chamber of Commerce (Member, 2013-2014)
Friends of Screven County Animals (Member, 2013 through present; Board Member, 2015-2016)
Personal:
Robbie has many interests.  He enjoys fitness, including studying Krav Maga at Statesboro Karate and going to the gym daily.  He is a nature lover and avid outdoors-man, enjoying hunting, fishing, shooting, hiking, camping, the mountains, and the beach.  He also gardens and grows Christmas trees as a hobby and side business.
Robbie does not limit the region that he covers for clients. As long as he feels it is reasonable and cost-efficient for the client, he will travel where needed.